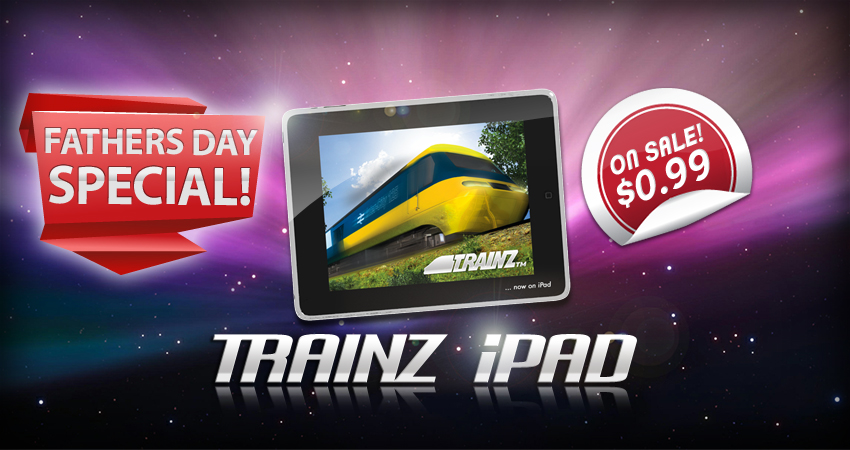 We want dads out there the world over to relax this Father's Day and take a load off with Trainz Simulator.
Trainz iPad offers you a way to take Trainz Simulator with you no matter where you go. With version 1.2.1 supporting iPad generations 1, 2, and 3, you'll never have to miss out on the action.
Features Include:
- Extra Content now has free and paid options.
- Navigational Waypoints that show in 3D world.
- Improved message pop-ups.
- Numerous minor bug fixes.
And if you're a fan of the app, why not leave a comment or check out what other people are saying!
"Trainz is now available on the iPad – OMG, what a great app to have with you on the road or stuck somewhere."
"I was so surprised at the level of detail in this game. Very responsive, lots of options, great map creator and overall nice way to show what the iPad can do."